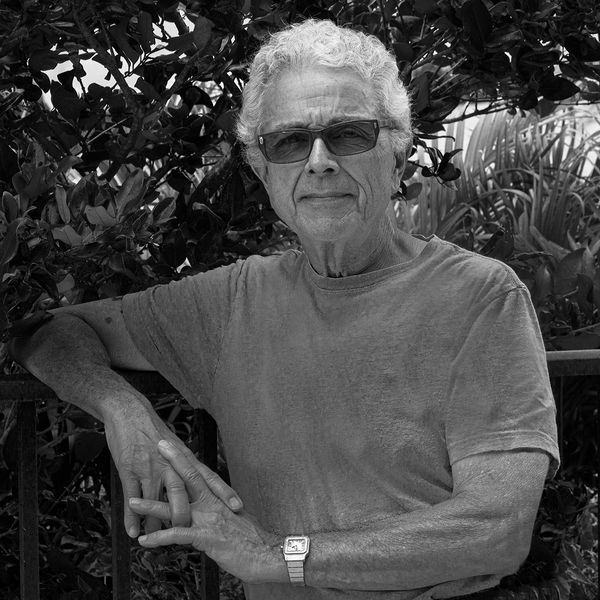 COSIMO SCIANNA
COSIMO, meaning universe, aptly foretold his future as seeing the world through the magic and mystery of photography. After enjoying an incredibly successful and exciting career as advertising photographer and filmmaker in NYC, Cosimo has relocated to South Florida.
He is best known for a strong sense of design, bold style and striking portraiture.Throughout his multi-faceted career, he has evolved from graphic designer and Illustrator, to the top ranks of conceptual photographers, and to a highly regarded commercial director and cameraman.
Cosimo has garnered many impressive awards for his photography and commercial filmmaking. He has also been an instructor at the School of Visual Arts and has lectured throughout the US, Canada and Europe. His work has been widely exhibited throughout the US. He has been published widely including "Who's Who in Advertising," "The Art of Persuasion" in Time Magazine, as well as dozens of newspapers and trade journals.
He is a long-standing member of the Directors Guild of America, IATSE(Cameramans Guild), American Society of Media Photographers, Getty Images and was one of the youngest members to be inducted into the prestigious Society ofIllustrators.
Currently, Cosimo and his daughter, Stephanie, own artNEST Studios, an art studio for children ages 12 months to 12 years with two locations one in Boca Raton and one in Delray Beach, Florida. He is also on the Board for the Centre for the Arts at Mizner Park and a member of the Palm Beach Cultural Council.
To view and purchase fine art prints available from his collection visit: